We have a large touchscreen/TV in one of our staff meeting rooms at M Shed, it has lately mainly been used an extra display for laptops as the built in PC is awkward to use and runs at a snail's pace.
The screen is a discontinued GenTouch – CleverLCD Dual Touch Plus. We installed windows 10 on the screen's PC, following which it became even more sluggish and a new contender for slowest machine in the building award.
We already had a fast Windows 10 mini PC so the idea was to Frankenstein it into the screen and the idea actually worked.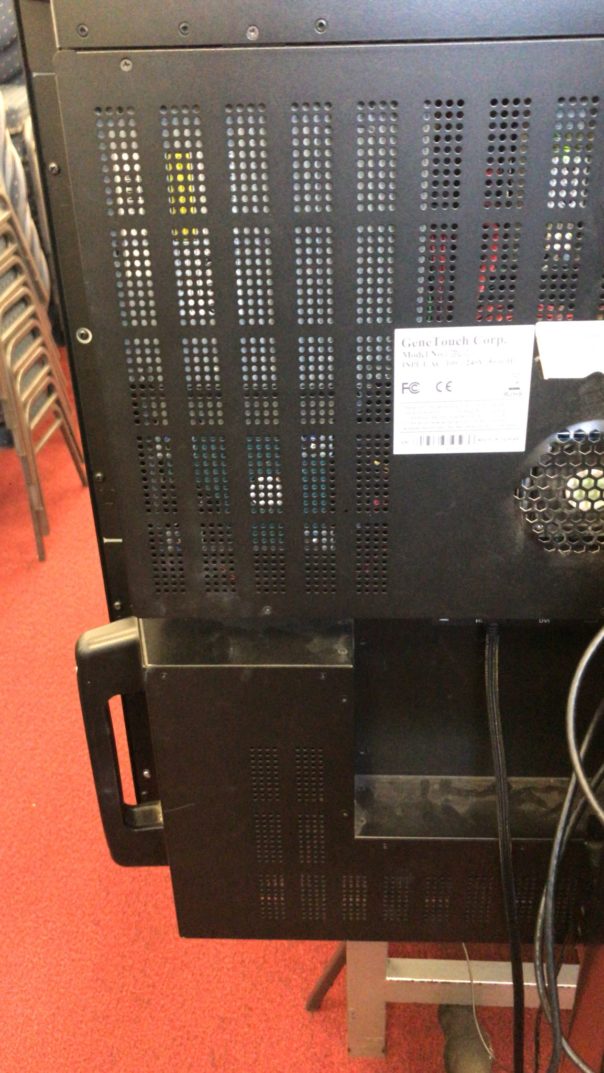 We also set it up with a 4k quality Logitech Brio webcam and daisy chained USB microphones which can be placed at each end and in the middle of the large meeting table.