About Me
I am a MA student studying Museum Cultures at Birkbeck University,(London). I have an academic interest in Black History and telling the stories of underrepresented groups and communities. A part of the course requires me to undertake a work placement (remotely) in which there was an opportunity to be a Digital Intern for Bristol Museums.
The project I am involved in- Discovering Bristol
The main focus of my work placement has been finding ways to update the content of the Discovering Bristol website. The first thing I did was to conduct an audit of the site using Google Sheets, to create summaries of the pages in the Slavery Routes section of the website. This first section of the site is approximately 85 pages of content. I also made note of the embedded images on the site to check for image quality and copyright.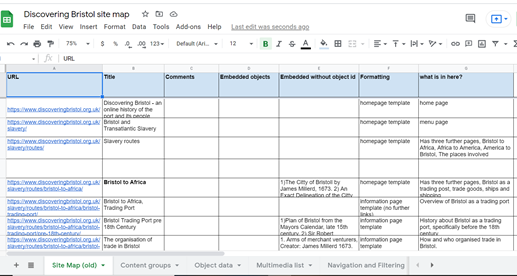 What have I found?
The text: content-heavy, repetitive and outdated language.
For example, the development of the plantation system page: Link provided here: https://www.discoveringbristol.org.uk/slavery/routes/places-involved/west-indies/plantation-system/
This is an excerpt:

Why is it problematic?
It does not explicitly state that this was the views of Europeans at the time and not the narrators. More importantly, it treats Africans as passive victims rather than highlighting the explicit intention to capture and enslave Africans based on a growing racialised system of labour.
The images- lack of historical context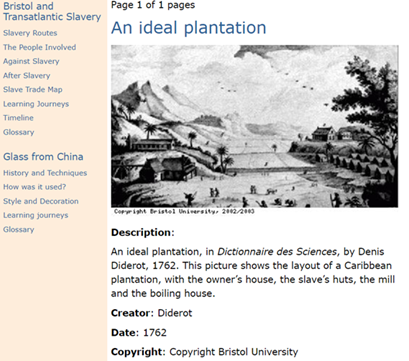 Why is it problematic?
Images such as this are part of a British art historical style known as the tropical picturesque. The image presents an idealised version of plantation life. It also implies the enslaved accepted their position and diminishes the need for abolition if the brutality of plantation life is concealed.
My approach to updating content
I have watched the V&A talk on the online platform Culture Geek to find out how they maximise their user experience, focussing on the 'Explore their Collections' function. The main findings were :
They changed their approach because in 2009, when it was first created, they realised it was too self-contained and not connected enough to the main V&A website.
They used interaction modes 'Understand', 'Explore', 'Develop' and 'Research' to understand how different users have different user needs. The user modes 'Explore' and 'Develop' were seen as priorities because of Covid-19
What did they change?
They added a 'You may also like', function, recommending similar objects. Reasons behind this:
They wanted to connect 'objects with objects'
E-commerce influence- recommended products function
Influence of BLM- heightened awareness of offensive language- 'Content warning' filters were added to their search engine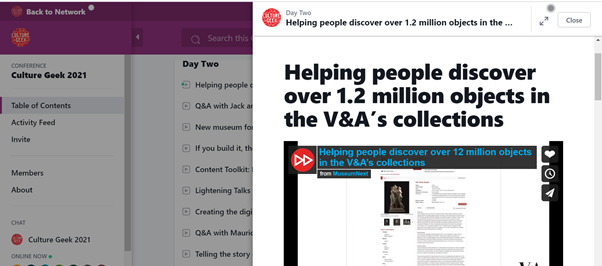 I have also looked into Liverpool Museums who have created online stories that have a similar structure in terms of the places and events mentioned. I think it is possible to streamline content in this way compared to the existing site.

Format of the old site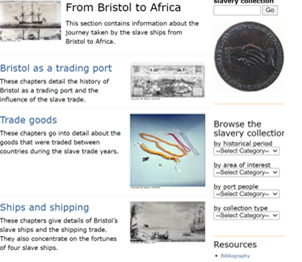 Old site consisted of clicking a series of pages which linked in a chronological order however, it often repeated the information mentioned which meant it was difficult to navigate quickly.
New site- would be using long form scrolling like this WordPress, which should provide easier navigation. But it would need an awareness of the order of information. The structure would also reduce excess content.
What it could look like (overview of structure)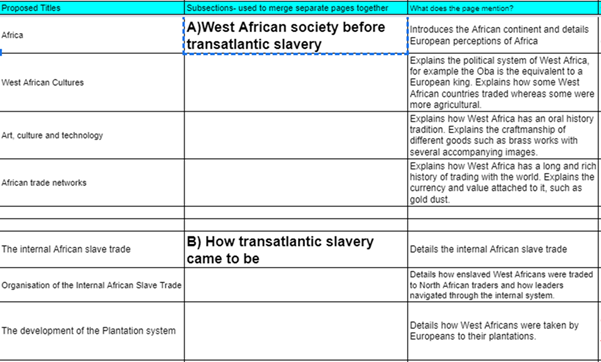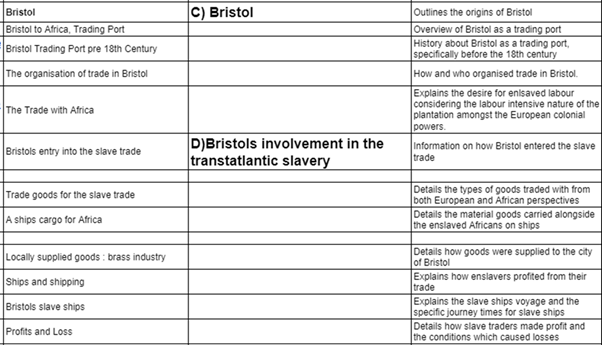 Summary- Whats next?