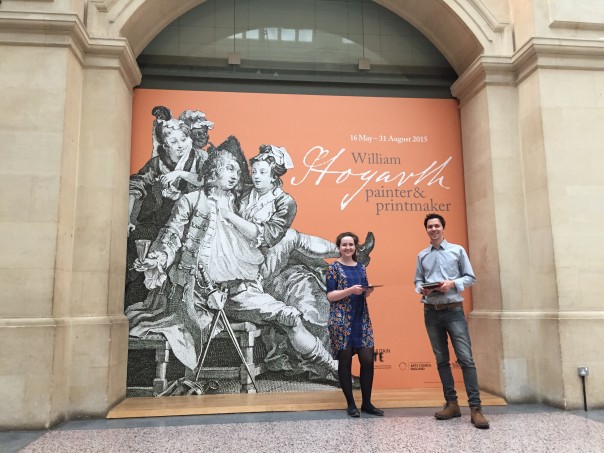 Hello! My name's Rachel and I'm a Heritage Lottery Fund Skills for the Future graduate trainee. I am usually based in Worcester as part of the Worcestershire's Treasures project, with my traineeship focused on audience development and events. As part of the traineeship I'm able to do a week's secondary placement at another museum or heritage venue, and this week I joined the Bristol Museums digital team to get an insight into what they do, and generally learn some new stuff. I got in touch with Zak and Fay as I knew I wanted to spend my week elsewhere learning more about museums and digital. I had seen both of them speak at conferences – Zak at the Museums Association's annual conference in Cardiff, and Fay at Culture 24's Digital Change: Seizing The Opportunity Online in Birmingham – and thought Bristol seemed like the place to be for museums and digital!
I've been involved with some really interesting and useful things since the start of the week. On Monday I did some content management on the development site in preparation for user testing later on in the week. On Tuesday I sat in on a meeting with fffunction, and then joined the museum's new digital marketing intern, Olivia, in creating some content for social media. As the Shaun the Sheep trail started this week, we had fun coming up with some awful sheep-related puns – keep an eye out for these on @bristolmuseum!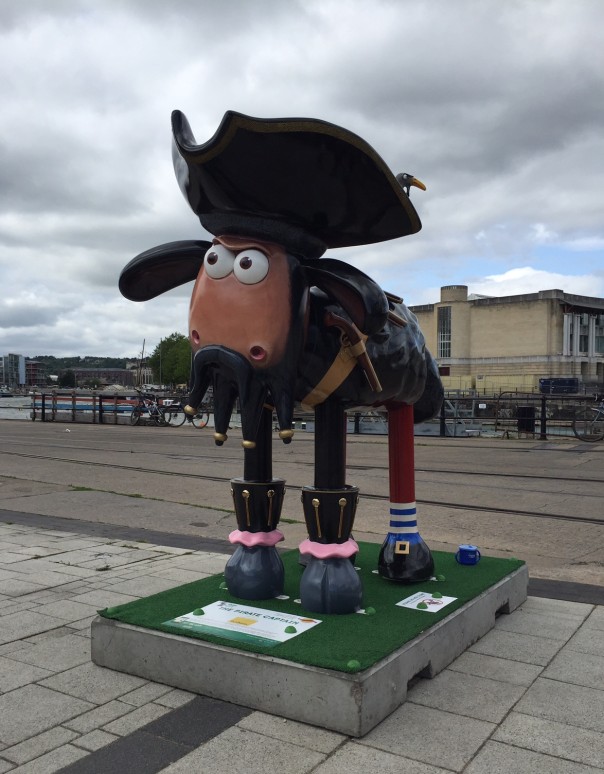 On Wednesday I visited The Georgian House Museum and The Red Lodge Museum, conducted some visitor surveys down at M Shed, and then yesterday I sat in on some user testing sessions with teachers, for the new learning pages of the website. They were given a number of scenarios to work through and it was really fascinating to see how users interact with the site and the different ways people navigate through it.
Some of the other useful things I've been introduced to this week are the organisation's Audience Development Strategic Plan and their social media guidelines, and how data collected from users is collated and reported.  I also sat in on a meeting with some of the team involved with the upcoming exhibition death: the human experience to discuss the digital engagement to go alongside the physical exhibition and programme. This is just one example of the collaborative nature of the digital offer, and it came across to me that it is viewed as an integrative part of the exhibition, as opposed to just an add-on, which is really positive.
It's also been great seeing how a different museum works. The museum I work at is quite different, in terms of size, staffing, collection and audience, and so coming to a large local authority museums service with seven physical sites has been a valuable experience in itself.
Overall I have had a brilliant week, I think it's been a good overview of the team's work, with lots of variety and things to get involved with. I have felt really welcome and included, and everyone at the museum has been so friendly. Thanks so much to the team for hosting me this week, and especially to Fay for letting me follow her round for most of it. My traineeship comes to an end shortly, so hopefully you'll see me on a digital team soon!