Losing survey data is a pain – unfortunately the events team lost six events worth of survey data they collected using off-line surveys. The team used iPads (cost per iPad is c.£320) to conduct surveys on software which was sourced outside our team (I'm not sure what system it was). They used the software on the basis that it claimed to offer off-line surveys i.e. without an internet connection /wi-fi. The idea was that they data could then be uploaded once the iPad was connected to the internet. When they came to do so, however, the data was simply not there and they had lost it all.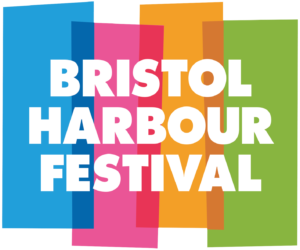 The events team came to the digital team this year to ask if we could help them with the public surveys for the 2017 Harbour Festival. The festival is held across much of Bristol City Centre and therefore in order to conduct surveys digitally using iPads we would need to do so without having to rely on having a wifi connection.Of course, one option would be to conduct the surveys with good old pen and paper, but as a digital-first service we were happy to accept the challenge.
One of the main reasons we want to avoid paper surveys is because it is time consuming and difficult to digitise the survey results. It requires someone to sit at a computer and manually input results. Staff resources are often limited and this is a job we'd rather not have to give ourselves. Practically, paper can also be unruly, there are issues with handwriting legibility and they are easy to lose when relying on volunteers to collect them so a digital a solution is very desirable.
The challenge came down to finding the right software that I could install on the iPad and test, and that didn't cost too much. Our usual platform for conducting surveys on iPads where we do have an internet connection is SurveyMonkey (we pay for the gold subscription £230 per year). Unfortunately, off-line surveys are not a feature available on SurveyMonkey.
These are a few Apps I tried to use but weren't right for one reason or another:
Qualtrics – poor trialling options and expensive for full features £65 for one month or £435 for one year
iSurveys (harvestyourdata.com) – free account is limited and their main website is difficult to use and I couldn't work out how much the full feature product was
SurveyPocket by QuestionPro – trial difficult to use and full feature pricing only available by contacting the company
The one I almost went for: QuickTap Survey & Form Builder – good pricing options from $16 per month and the trial is OK
So, after trawling the internet and the App Store for options the one we went for is an App called Feed2go (www.feed2go.com)

Quick Note: Before I speak about the virtues of Feed2go, I have to make it clear that it is currently only available on the Apple App Store; it is not available on Android devices in the Play Store (quicktap surveys app is available on Android).
I downloaded the feed2go App onto my iPad and and it was ready to go with pretty much all features available – certainly enough to get a feel of whether it was right. Most crucially on the basic/trial version you can conduct off-line surveys and test if the data is secure and can be successfully uploaded – we I did and it worked. A major advantage of the feed2go app is that to access all the app's features (Pro) is a very reasonable subscription of £2.49 for 1 month; £4.99 for 3 months; or £12.49 for 1 year. At these costs there is virtually no risk in trying the Pro subscription.
If anyone is interested in trying the App, I would suggest going ahead and downloading and having an explore. There are just a couple of things I will highlight:
The user interface is nice and clean and easy to use
The options for question structures is OK and covers most bases but it is more limited than something like SurveyMonkey
Some of the navigation in the App can be a bit clunky especially when designing survey forms, but once you get used to it then it's fine
Probably the most significant feature of feed2go to mention is trying to use the same survey on one device. This is not a particular strong suit of feed2go but it does work. Basically you need to download feed2go on each device you have and then share the survey between them using a cloud storage server – the best one to use in my experience is DropBox. In the App there is an export/import function to share survey forms between devices. This also means that you will need to collate all results from different devices at the end.
As noted above, the feed2go app needs to be downloaded on each iPad. In our case all our service iPads are registered to one email address. This means we can use the one subscription across all of our devices. This is not the case if iPads are registered to different email addresses – a subscription will need to be paid for each.
Overall, yes the experience of using the App could be improved a little. But, the main feature we wanted it for – to save the results and successfully upload them worked 100%. I think what distinguishes feed2go from the previously (unsuccessfully) used software was that it operated through a web browser which relied on a cache of temp internet files files. Feed2go is an app which stores the data securely in a folder in the same way the camera stores photos on the iPad. Finally, the FAQ on the feed2go and the email support for the App is great; the developer is really responsive.
We have now used the App to conduct surveys in the estate around Our Blaise Castle House Museum site and we are planning to replace paper exit surveys at our houses (where we don't have wifi) with the offline App.
If you have any comments or questions about doing offlien surveys or surveys in the cultural sector please get in touch I'm happy to have a chat. darren.roberts@bristol.gov.uk