My name is Caroline James and I am currently in my fourth week of my Digital Marketing Apprenticeship with Bristol Museums.
I am originally from Luton and moved to the South West in 2013 when I was 18 years old to do my degree in Diagnostic Radiography, at the University of Exeter. I loved the South West so much I didn't want to leave! So once I finished my degree and became a qualified radiographer, I moved to Bristol in 2016 and worked at Southmead Hospital. Although I absolutely loved going to university and had an interesting experience working for the NHS, after being a healthcare worker for three years, I realised it was no longer for me and wanted to have a career change. I wanted to do something more creative and have been interested in digital marketing for a long time.
I thought an apprenticeship was a good route for me as I wanted to learn new skills and use them in a real life setting. So I went on the government website and found this apprenticeship at the museum, and thought it looked great!
I feel extremely privileged to have got this apprenticeship and I am already learning so much. I loved visiting Bristol Museum and Art Gallery and M Shed even before I moved to Bristol, so it is incredibly fulfilling to be doing digital marketing for institutions I really care about.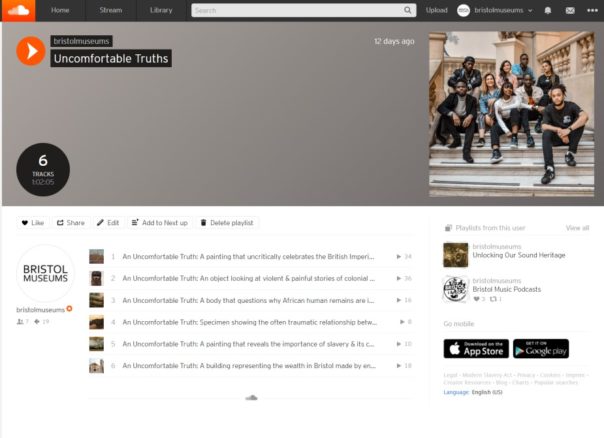 So far I have helped with the launch of a project entitled "Uncomfortable Truths". This is where a group of BAME students and alumni came together to create podcasts where they discussed their interpretation of certain objects within the museum that have an uncomfortable and controversial side to them – this includes how they were collected and what they represent.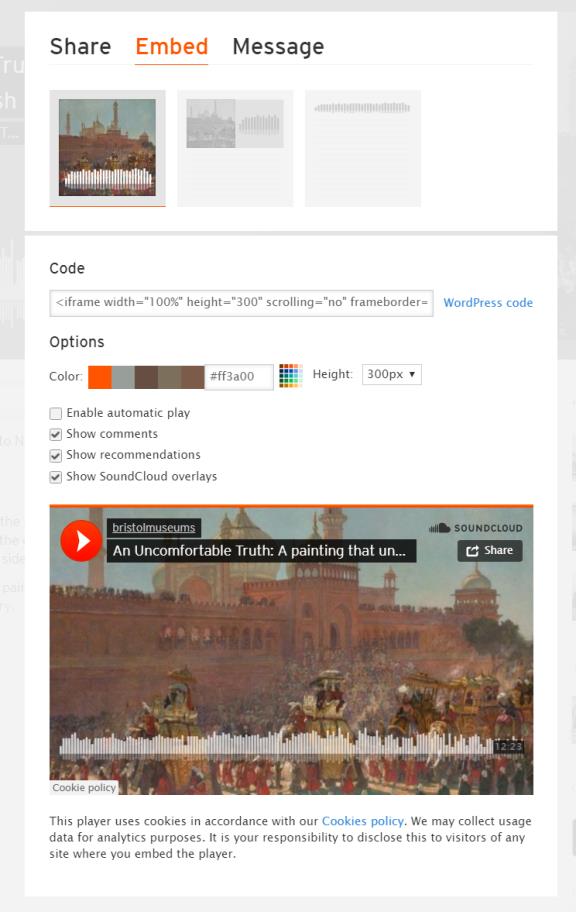 I helped with creating a webpage presenting the project, the podcasts and its creators using WordPress. I helped upload the podcasts onto Soundcloud, and then took the WordPress code generated for each podcast and uploaded it to the webpage. I also assisted with the design of an information leaflet for the launch using a website called Canva.
The launch itself went incredibly well and it was very interesting. I hope more podcasts discussing the complex cultural and colonial histories behind objects within the museum are created.
Additionally, I've been helping with the social media campaigns for the museum shop products using Hootsuite. I look forward to updating the blogs on the museum website and producing email newsletters in the near future.
Furthermore, I get to help with the creation and the promotion of the "Stories" on the Bristol Museums website, which go in depth about black history in Bristol.
I expect there will be many more projects and assignments that I will get to be a part of as a member of the Digital Team that will assist with my understanding of digital marketing. Furthermore, I am incredibly excited about the qualification I will be gaining from this apprenticeship and look forward to learning about the fundamentals of digital marketing such as Google Analytics and SEO. It has only been a few weeks but I am already realising what an amazing place it is to work with many teams of incredibly skilled people working together. There are so many opportunities to learn and I cannot wait to gain more skills over the next two years.